For this assignment, you are asked to write a 7-8 page research paper that is based on scientific literature. It will synthesize research from the literature, and draw conclusions based on your research. Your paper should be written in APA style and will follow all the guidelines outlined by your professor.
A checklist for success
Find a manageable, interesting, and sustainable topic of interest related to child or adolescent development

Use scholarly and popular information to gain a 'background' understanding of the major themes, issues, and opinions related to your topic

Search multiple sources of scholarly information to get a good understanding of what has been done on this topic

Read your sources well, probably a few times.

Take good notes

Compare your notes to synthesize the information in the literature to help support your ideas.

Write the darn paper!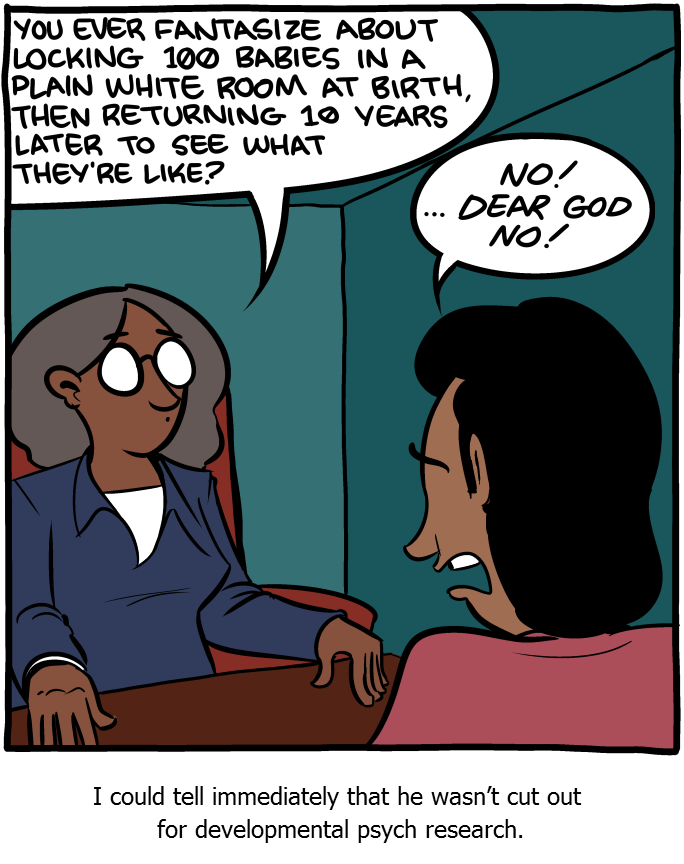 From Saturday Morning Breakfast Cereal